Veterinarian
Glendale
Compassionate (& Affordable) Pet Care
- Kind and Quality Care at a Fair Price -
At Angelus Pet Hospital, we understand the boundless love and companionship that your furry friends bring into your life. Our mission is to provide your cherished pets with not just medical attention but also compassionate care. Our Glendale animal hospital has been meticulously crafted to reflect our commitment to creating a haven of empathy and top-notch veterinary care for cats and dogs.
Our team of dedicated and skilled veterinarians is driven by a shared passion for animals and a commitment to their well-being. We take pride in offering a comprehensive range of veterinary services designed to nurture the health and vitality of your pets.
Much more than just a clinic, Angelus Pet Hospital is where your pets' welfare is prioritized at an affordable rate.
Contact us to schedule an appointment with our experienced vets.
Nurturing Wellbeing Through
Proactive Pet Care.
Owning a pet comes with the responsibility of safeguarding their health and happiness. Since your pets can't voice their discomfort, you must take proactive care with regular veterinary checkups, vaccinations, and timely medications. At Angelus Pet Hospital, we understand the significance of early intervention. Our veterinary experts are equipped to identify and address potential health concerns before they escalate. If your pet shows signs of discomfort, schedule an appointment promptly.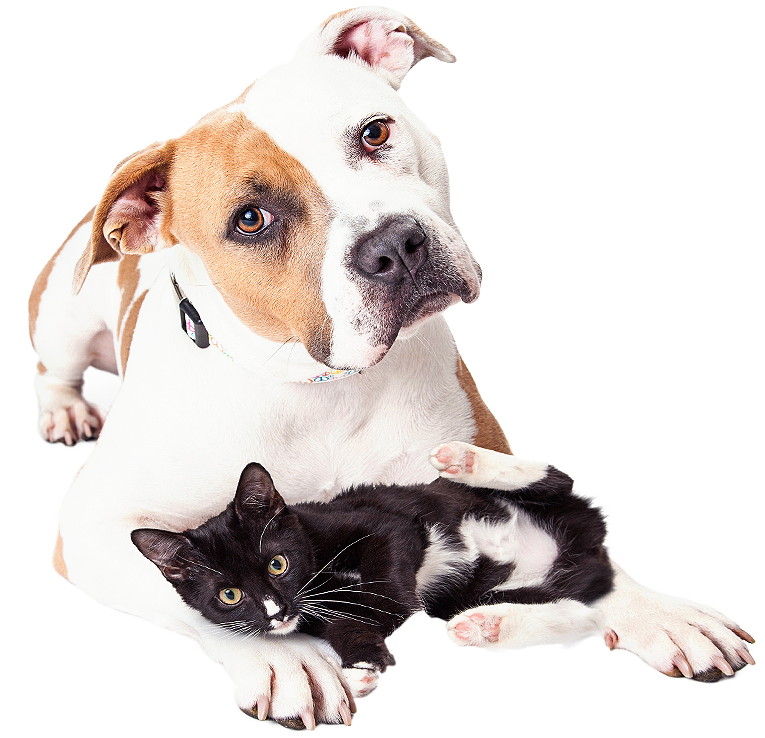 Our Comprehensive
Angelus Vet Services:
Vaccinations
Spay and neuter
Dental care
Digital x-rays
Emergency services
Exams and consultations
Microchipping
Puppy and kitten care
Surgical care
Ultrasound pet care
Angelus Pet Hospital offers comprehensive pet care services for your furry friends at a reasonable, affordable rate. If you're looking for a compassionate veterinarian in Glendale, please bring your cherished pets to our clinic for treatment and care.
Emergency Pet
Care Services
Pets can face various unexpected injuries or illnesses, like snake bites, infections, or accidents with vehicles. At Angelus Pet Hospital, our emergency veterinary team is primed to address these situations promptly. When your pet's health is compromised, time is of the essence. Reach out to our team, and we'll act swiftly to provide the necessary care to guide your furry friends back into peak health and wellness.
Enriching Lives For Pet
And Their Owners
Angelus Pet Hospital is driven by a resolute mission: enhancing the well-being of your pets and strengthening the bond you share. Our commitment extends across the stages of your pet's life – from puppies and kittens to wise, older companions. We're not just your pet's healthcare provider; we're your ally in nurturing their vitality. Count on us to keep you well-informed about essential treatments, ensuring your pet's enduring happiness and vitality.
Your Pet's Wellness:
A Shared Commitment
Welcoming a pet into your family comes with the duty to safeguard their physical and emotional health and well-being. Our Glendale animal hospital champions proactive care, tailoring simple routines to suit your pet's age, breed, and distinctive health requirements. The journey toward a healthy life starts with vigilant vaccination management, comprehensive assessments, and conversations about tailored nutrition and exercise. Irrespective of your pet's age, we ensure your pet's wellness through every stage of life.
Signs & Symptoms Necessitating
Immediate Pet Care:
Bleeding, cuts, bites
Swollen areas
Constant sleeping
Limping, stumbling, falling
Loss of appetite
Refusing to drink water
Refusing to eat
Vomiting, diarrhea
Coughing, wheezing, trouble breathing
Unusual odor at mouth or ears
Sneezing
Constant scratching and biting skin or ears
Weight gain or loss
Lumps beneath the skin
If you notice the aforementioned signs or symptoms, your pet is probably experiencing significant discomfort. Please don't ignore these signs as they may indicate an underlying condition that can worsen with time. Prompt care and intervention can save your pet's life.
Comprehensive Pet Health Consultations
Our Glendale vet and compassionate support team are driven by an innate love for animals. Collaborate with us through a pet health consultation to ensure your pet's lasting joy and vitality. Whether you're a new pet parent with questions or seeking guidance on optimal care, we stand prepared to address your every concern. As advocates of animal welfare, we're dedicated to offering you invaluable insights and solutions for all pet care concerns.
Your Pet Care Consultation Includes:
General state of your pet's health
Evaluation of your pet's dental health
Evaluations of any breed-related congenital issues
Vaccinations for long life
Spaying and neutering insights
Expectations after spaying/neutering
Tips for a healthy pet diet
Guidance on house training
Guidance on obedience training
Contact Angelus Pet Hospital
For Quality Pet Care
Born from a commitment to offering comprehensive pet care services, Angelus Pet Hospital is your destination for affordable, top-tier pet care. Contact our full-service veterinary team to address emergencies, from ailments to injuries. Count on us for essential healthcare services, such as vaccinations, spaying, neutering, and annual examinations. Angelus Pet Hospital is committed to helping all pet parents access convenient, comprehensive, affordable care for their furry friends. Call to schedule an appointment with a veterinarian in Glendale today!
Angelus Pet Hospital
5846 San Fernando Rd
Glendale, CA 91202
---
Tel:
(818) 241-8333
---
Hours:
Mon-Fri: 8am to 6pm
---